how to install wordpress from godaddy cpanel
Oct 02, 2018

· by · 2 comments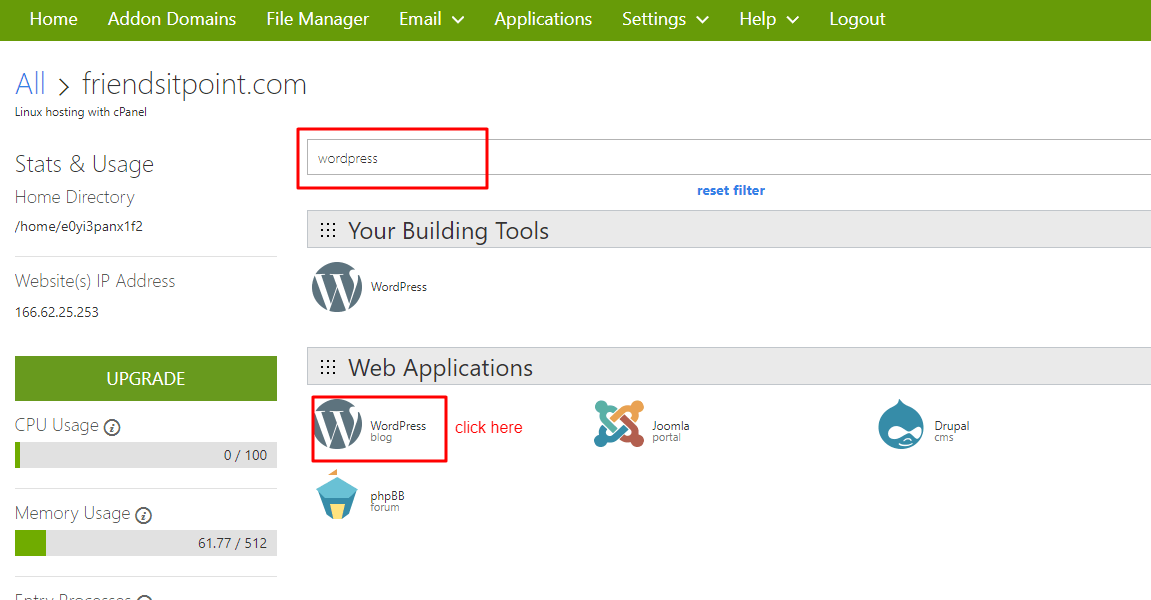 In this blog i'm going to show you how to install wordpress from cpanel in godaddy
Lets start
instructions:
==================================
Step 1: At first login your cpanel
Step 2: Search "WordPress" in search bar
Step 3: click WordPress
Step 4: Now select your domain name which one you want to install WordPress.

Step 5: You can set your wp admin username and password.
Step 6: you can write your website title and tagline.
Step 7: then click install and it will take a little time and then it will be finished .
Also you can see this short video for more easy understand.